The First and Only Hands-Free, Automatic
Occupancy Indicator Sign for Public Restroom Stalls
Allow your guests more time to enjoy the venue and less time waiting in line for the restrooms. Peep No More eliminates the guessing game when looking for a vacant stall and allows them to get in and out without a doubt.
Peep No More is an occupancy indicator sign for public restroom stalls that can be seen from a far distance to clearly show whether the stalls are occupied or vacant. This patented and simple device is hands-free, maintenance-free and can be easily installed on all existing stalls.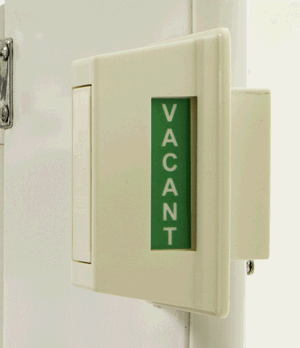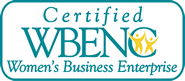 Peep No More signs are a low cost high impact solution to significantly increase customer satisfaction and enhance your guests' experience.
The signs leave no vacant stalls to go unnoticed and are proven to increase traffic flow in high volume public venues by up to 50%. Guests feel safe and secure when using the restroom stalls and the signs are particularly helpful for disabled guests. Peep No More also makes it easier for custodial staff to be more efficient in cleaning and restocking.
Happier guests with more time to spend in your venue leads to more sales and more re-visits to your facility.
The Peep No More signs are available in a variety of standard colors as well as custom colors and premium metallic finishes to compliment any restroom décor.
Peep No More- "In and Out Without a Doubt!"