Peep No More Installation
The Peep No More Stall Indicator consists of the 5 items shown below:
Housing
Indicator Block
Mechanism Assembly (with mounting plate/template and slider block attached)
Mounting Screw Package
Tube of Adhesive
TOOLS NEEDED: Prick Punch, Drill, 1/4″ Drill Bit, Flat Head Screwdriver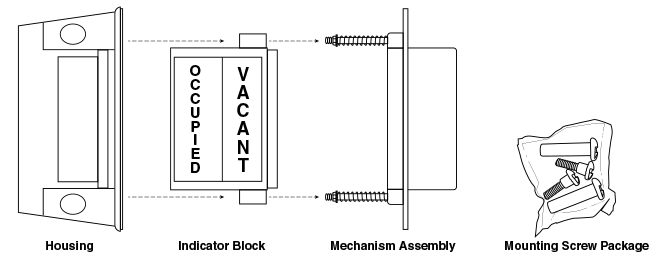 DIMENSIONS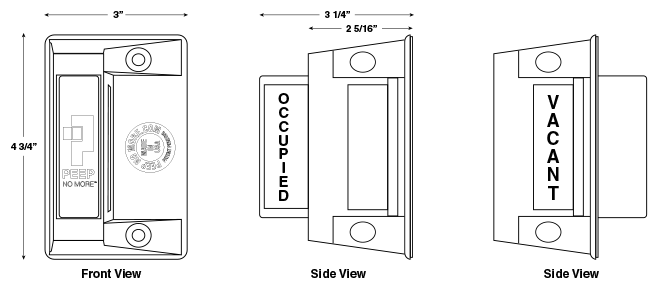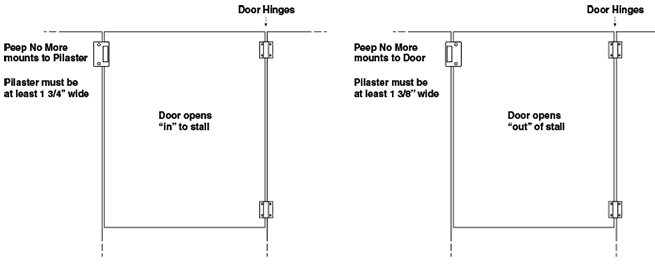 The Indicator can be mounted on stalls hinged left or right and with doors that swing in or out. The following illustrations show these mounting configurations. Note that when the door swings in the indicator is mounted on the PILASTER next to the edge of the door opposite the hinges, and when the door swings out, the indicator is mounted to the DOOR on the edge opposite the hinges.